Macri Italia
Tube bender manufacturing par excellence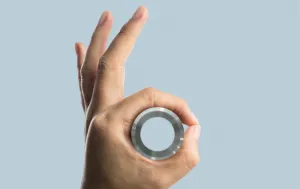 Macri Italia was established in 1997 on the back of experience in the production of electric tube bending machines. Macri Italia now operates worldwide, exporting almost 70% of its production, which is entirely Italian made.

The company with expertise in the tube bending field decided to focus on this market segment and to work primarily to order, so as to meet the each customer's production needs.

The distinctive feature of Macri Italia tube benders is the technology, encompassed within an exclusive software that allows the machine to be managed and operated through an innovative, user-friendly interface.

Ever aware of the environmental impact of its business, Macri Italia has patented a sophisticated energy saving system that allows energy consumption to be optimised.
Technical staff
In order that it may offer its customers tailored solutions, Macri Italia has developed internal know-how for the design of pipe bending machines.

A service that is extremely useful for the producer, which can thus rely on a technologically advanced tube bending machine that is in line with the specific needs of the business.

For this very reason the design phase takes place in complete synergy with the customer's technical staff, so as to merge each producer's specific competencies with the ten-year expertise of Macri Italia design engineers.