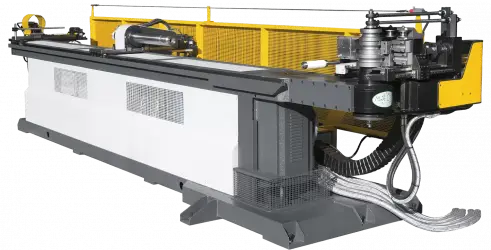 Tube Bending Machine SERIES 45
Bending machines for tube up to 45 mm in diameter
Series 45 comprises 1 to 6 axes tube bending machines that are capable of bending tubes up to 45 mm in diameter.

These machines are made entirely of steel and are designed using new engineering techniques which allow compound and freeform bends to be produced even in the presence of medium-sized tubes.

A characteristic that makes the Series 45 particularly suitable for typical design furnishing processes.